Get Ready for Homecoming 2017
(Homecoming 1967 - Captains Sylvester Bing and Marion Thompson crown Miss Homecoming 1967, Dorothy Williams with first runnerup Beverly Hill)
The Lucy C. Laney Homecoming Weekend 2017 is set for September 29 - 30, 2017. On this weekend, alumni from around the country return home to celebrate, reminisce, and trade stories of ole with friends of yester-year. It's the biggest celebration on the Boulevard and smoke from the hundreds of tailgaters can be seen from miles away. The economic impact to the city of Augusta is tremendous and it's a weekend that is a win, win, win, for everyone.
Schedule of Events
Friday, September 29, 2017
- Tailgating
- Annual Alumni Dance, 8:30 pm to 1:00 am, at the Maserati, 548 Ellis Street. Tickets are $25.00 in advance and $35.00 at the door.
Saturday, September 30, 2017
- Homecoming Parade, 10:00 am, usual parade route
- Annual Alumni Meeting, 12:00 noon to 1:00 pm, Haines Alumni House
- Homecoming Football Game, 2:00 pm, Laney Stadium
- Tailgating
- Class Activities
School Event Fees
Parade - $40 for cars, trucks, and marching groups. $50 for floats and flatbeds.
Tailgating - $50 for alumni. $100 for vendors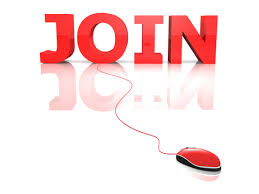 Welcome to the Lucy C. Laney High School Alumni Association Online Community.
As an alumnus of Lucy C. Laney High School, you now have the ability to connect with other members of the Wildcat Family all over the world. All you need to do is complete your online profile by clicking on the Register/Create Profile link near the top of the left column. There is no charge for completing your profile. So, please take a few moments and provide your contact information. Be sure to rpvide all of the information requested. We want to stay in touch with you and keep you informed of alumni events, class events, school news, and more. Your updated information helps us to make it possible.
If you like what we do and you find value in our work, we invite you to join your Lucy C. Laney High School Alumni Association (LCLHSAA). The annual membership fee is only $25.00. You can join the Alumni Association by clicking on the DONATE NOW button at the top right of the page.
Thank you for joining the Wildcat Online Community. This is just another great example of your alumni dues working to "Bring the Pride Back to the Boulevard."
Features include:
Message boards for In Memorial, Lost/Missing Alumni, Career & Volunteer Center, Class Notes, School & Alumni News
Subscriptions to keep you updated by e-mail of message board updates
Alumni directory that's searchable by class/group, by name or by occupation.
Lost / missing alumni directory to help find people that others are looking for
In Memoriam listing of deceased members
Social networking (Facebook, Skype, Twitter and LinkedIn) support
We invite you to search for friends and make new connections with the Wildcat Online Community!
Football Season Around the Corner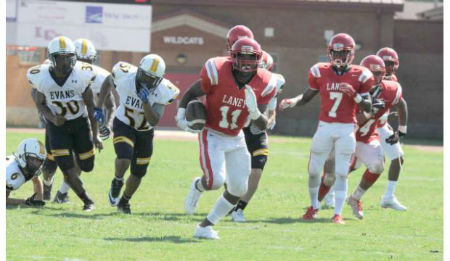 Football season is just around the corner on the Boulevard. Yes, football season begins on Friday, August 18, 2017, when the Wildcats host the Bulldogs of Thomson High School. For the complete schedule, click the link under Events on the left menu bar. Le't Go Wildcats. Growl........
Alumni and School Clothing and Gear
Saturday, July 8, 2017 - Class Representative Training
10:00 am to 12:00 noon @ Lucy C. Laney High School
Tuesday, August 1, 2017 - Membership Drive 2017-2018 Begins
Renew your membership online or send your payment to our P.O. Box
Saturday, March 17, 2018 - Hall of Fame Banquet 2018
7:00 pm @ First Baptist Church, Walton Way Ext.
Be sure to check out the list of reunions and events posted to the left in "Upcoming Events". If you are a planner of a future event, be sure to read "Event planning information / add an event" for tips and information to make your event a success.
Site Administrator / Community Manager
Keep your e-mail and mailing addresses current and you'll receive the details for all alumni information, activities, events, and reunions.
Share via Facebook, Twitter, E-mail and More



Visit a Class Page

Just log on or register today!

Your direct source for class events, class discussions, the class member directory and more.

If you know an alumnus that deserves to be recognized for epitomizing the character instilled by Miss Lucy Craft Laney, submit their name, photo, and bio to the alumni email address: wildcats@laneyalumni.org. All information submitted becomes the property of the Lucy C. Laney Alumni Association.

Dr. C. LeJeune Hickson, Class of 1960

Dr. C. LeJeune Hickson is an active member of the Class of 1960, the Haines Alumni Association, and the Lucy C. Laney Alumni Association.
Upon graduating from Lucy C. Laney High School, she enrolled at Spelman College where she earned her Bachelor of Arts Degree in 1964. Dr. Hickson holds a Master of Arts Degree from Atlanta University (1969) and a Doctor of Education Degree from the University of South Carolina (1977).
Her work experience includes a Social Worker in New York, a teacher in the Atlanta Public Schools, an Instructor at Paine College, an Assistant Professor at Prairie View A & M University, Associate Professor at Arkansas Pine Bluff, Interim Vice President for Academic Affairs at Arkansas Pine bluff, teacher in Mannheim, Germany, Vice President of Vorhees College, teacher in the Richmond County School System, Coordinator of Testing in the Richmond County School System, and Principal of the Evening Program in the Richmond County School System.
Dr. Hickson marched with Dr. Martin Luther King, Jr. during the civil rigths movement, wrote a play on the life of Dr. Justin Washington, authored a book on the life of Miss Lucy Craft Laney, "Having So Little....Giving So Much," wrote Christmas and Easter plays for Bethel A.M.E. Church, and has hundreds of volunteer hours to her credit. Most Haines and Laney Alumni know her for her narration of the video on the life of Miss Lucy Craft Laney, "The Mother of the Children of the People."
Dr. Hickson is a member of the Delta Sigma Theta Sorority, Inc., the National Alumnae Association of Spelman College, the Haines Alumni Association, the Lucy C. Laney Alumni Association, and the Richmond County Association of Retired Educators.
Congratulations to Dr. C. LeJeune Hickson, our Alumnus of the Month.
Latest Messages & Discussions
Laney Alumni Pages and Links