Alumni Association to Hold 1st General Elections
At the Annual Meeting of the Lucy C. Laney High School Alumni Association, held on Saturday, September 30, 2017, during Homecoming Weekend, in the Laney-Haines Alumni Building, it was announced that the Association will hold its 1st General Elections at the 2018 Annual Meeting during Homecoming Weekend.
In a surprised announcement to those present, President Johnny C. Nimes announced that he would be stepping down as President at the end of this fiscal year. "It has been an amazing run as the first President of the Alumni Association. I have enjoyed working with the initial Board of Directors to build a solid foundation which will permit the Lucy C. Laney High School Alumni Association to carry on for many years to come." Sources tell us that President Nimes will assume the presidency of the Paine College Alumni Association on July 1, 2018.
According to the Association's Bylaws, the Nominating Committee will be charged with bringing forth a slate of nominees for consideration for office. Candidates must be financially active members of the Association and must pay an annual assessment of $200.00 as a requirement for Board membership.
Additional information about the elections will be forthcoming. If you would like to serve your alma mater, contact a member of the Board of Directors.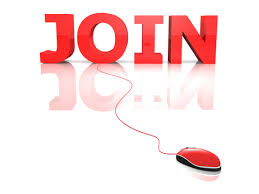 Welcome to the Lucy C. Laney High School Alumni Association Online Community.
As an alumnus of Lucy C. Laney High School, you now have the ability to connect with other members of the Wildcat Family all over the world. All you need to do is complete your online profile by clicking on the Register/Create Profile link near the top of the left column. There is no charge for completing your profile. So, please take a few moments and provide your contact information. Be sure to rpvide all of the information requested. We want to stay in touch with you and keep you informed of alumni events, class events, school news, and more. Your updated information helps us to make it possible.
If you like what we do and you find value in our work, we invite you to join your Lucy C. Laney High School Alumni Association (LCLHSAA). The annual membership fee is only $25.00. You can join the Alumni Association by clicking on the DONATE NOW button at the top right of the page.
Thank you for joining the Wildcat Online Community. This is just another great example of your alumni dues working to "Bring the Pride Back to the Boulevard."
Features include:
Message boards for In Memorial, Lost/Missing Alumni, Career & Volunteer Center, Class Notes, School & Alumni News
Subscriptions to keep you updated by e-mail of message board updates
Alumni directory that's searchable by class/group, by name or by occupation.
Lost / missing alumni directory to help find people that others are looking for
In Memoriam listing of deceased members
Social networking (Facebook, Skype, Twitter and LinkedIn) support
We invite you to search for friends and make new connections with the Wildcat Online Community!
Football Season Around the Corner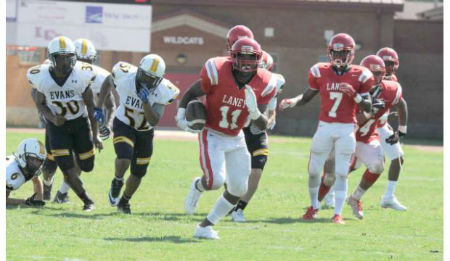 Football season is just around the corner on the Boulevard. Yes, football season begins on Friday, August 18, 2017, when the Wildcats host the Bulldogs of Thomson High School. For the complete schedule, click the link under Events on the left menu bar. Le't Go Wildcats. Growl........
Alumni and School Clothing and Gear
Saturday, July 8, 2017 - Class Representative Training
10:00 am to 12:00 noon @ Lucy C. Laney High School
Tuesday, August 1, 2017 - Membership Drive 2017-2018 Begins
Renew your membership online or send your payment to our P.O. Box
Saturday, March 17, 2018 - Hall of Fame Banquet 2018
7:00 pm @ First Baptist Church, Walton Way Ext.
Be sure to check out the list of reunions and events posted to the left in "Upcoming Events". If you are a planner of a future event, be sure to read "Event planning information / add an event" for tips and information to make your event a success.
Site Administrator / Community Manager
Keep your e-mail and mailing addresses current and you'll receive the details for all alumni information, activities, events, and reunions.
Share via Facebook, Twitter, E-mail and More



Visit a Class Page

Just log on or register today!

Your direct source for class events, class discussions, the class member directory and more.

If you know an alumnus that deserves to be recognized for epitomizing the character instilled by Miss Lucy Craft Laney, submit their name, photo, and bio to the alumni email address: wildcats@laneyalumni.org. All information submitted becomes the property of the Lucy C. Laney Alumni Association.

Attorney Robert L. Bell, Class of 1970

Attorney Roberl L. Bell is the current President of the Washington D.C. Bar Association and the former Chairman of the Board of Trustees of Paine College.

Robert is a cum laude graduate of Paine College. As a student, he served as the
Student Representative to the Board of Trustees, which included Dr. Benjamin Mays, Dr. Charles G. Gomillion, and Dr. Daniel Collins. He is a product of the public schools of Augusta, Georgia, having attended Charles T. Walker Elementary, A.C. Griggs Elementary School, Sand Bar Ferry Junior High, A.R. Johnson Junior High, Lucy C. Laney High School.
After graduating from Paine, he matriculated and graduated from Howard University School of Law. Mr. Bell is a member of the Bar of the District of Columbia, the bar of the Supreme Court of the United States and bars of other federal courts across the country. He has a national civil law practice and is the founding principal in Bell Law Firm, Washington, D.C. He is a frequent speaker to members of various local and national groups concerning trial and civil rights issues. Mr. Bell has been lead counsel in several landmark equal pay and Title IX cases, including winning the first jury verdict under Title IX in the country.
Latest Messages & Discussions
condolence

Class of 1976

class with Class

News, Updates and Information

76, Class Meeting

Class of 1974

76, Class Meeting

Class of 1976

Save the date

Class of 1971

76, Class Meeting

Class of 1976

76, Class Meeting

Class of 1976

62

Class of 1962

Class 1972 General Meeting

News, Updates and Information

76, Class Meeting

Class of 1976

Lost of Our Fellow Classmate

Class of 1971

LCLHS National Alumni Association News Update

Class of 1974

"Class of 1974" Upcoming Alumni Class Meeting

Class of 1974

General Classmate Meeting

News, Updates and Information

Homecoming 2017

Class of 1983

35 year Reunion Celebration

Class of 1983

New Alumni Website Rollout

News, Updates and Information

Sample Discussion Topic

News, Updates and Information
Laney Alumni Pages and Links